Tourist Spots
Theme Parks
Gunma Kodomo-no-kuni (Gunma Children's Land)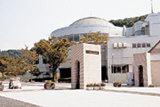 At this park, children can enjoy many types of activities. For example, you can enjoy pedaling a "cycle monorail", summer-bobsledding, and doing woodwork and pottery in the studio. In the children's hall, there are a planetarium, playing rooms, craft rooms and more.
Address: Kanayama Sogo Koen Office (Kanayama Park Office): 480 Nagate-cho, Ota, Gunma
Telephone: +81-276-22-1766

Mikazuki-mura (Mikazuki Village)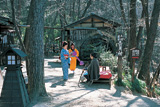 A town modeled after the Edo Era was recreated in this park. You can experience the Edo Era stopping by old traditional Japanese stores such as a tea stall, a bar, hardware shops and various kinds of food stores.
Hours: 9:30 to 16:00. Closed on Fridays and in the end of the year.
Admission Fee: 630 yen for adults and 315 yen for children.
(a set of tickets: admission fee plus tickets for attractions: 1575 yen for adults and 1050 yen for children)
Address: 3320 Yabuzuka-cho Ota, Gunma
Telephone: +81-277-78-5321 or +81-277-78-5415

The Japan Snake Center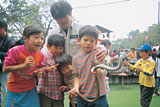 There are approximately three hundred varieties of snakes exhibited in this center including pythons, king cobras, and rattlesnakes. You can learn the habits of snakes at the research institute and the reference rooms inside.
Hours: 9:00 to 17:00 from March to November and 9:00 to 16:30 from December to February. Open everyday.
Admission Fee: 1,000 yen for adults and 500 yen for children.
Address: 3318 Yabuzuka-cho, Ota, Gunma
Telephone: +81-277-78-5193